Your Trusted Calgary Home Inspection Professionals
Pre-Purchase Inspections
Pre-Listing Inspections
Commercial Buildings
New Home Inspections
Indoor Air Quality Testing
Sewer Line Video Inspections
Thermal Imaging Service Is Included With Every Home Inspection.
For inquiries regarding commercial building inspections, please call our office for pricing and scheduling
Indoor Air Quality Testing
Air quality in a home is very important for personal health and comfort. Stagnant, dirty air can cause unpleasant odors. Excess humidity and moisture problems can cause mold growth, allergens, and other problems for those with respiratory issues such as asthma. 
Nu Level Inspections works with EMSL Canada to provide Indoor Air Quality Testing for your home or business. An IAQ home survey is an accurate and cost effective tool for use in determining active growing molds in home air. Testing services start at $300 when added to any property inspection.  Reports are emailed to you within 3 business days along with any recommendations for repairs or remediation's. 
The result is a cost effective and easy to understand report that provides the information required to develop an actionable plan for improving indoor air quality.
A sewer scope is a video inspection of the lateral sewer line from the house, to the city sewer main or septic tank if on an acreage.
​ Pre-purchase Sewer Line Inspections
Any problems or repairs regarding the sewer line on private property, are the responsibility on the property owner. Sewer line repairs and replacements can be very expensive. You want to be aware of any issues before signing a purchase agreement. A pre-purchase inspection will help you gain valuable insight into the condition of the sewer line system. This important information will help you to make an informed decision in your real estate purchase.
Older homes certainly have an increased likelihood of sewer line issues, but even new homes can have problems. A properly functioning sewer line may have defects that do not currently affect the performance of the system. However, these problems may cause a future sewer backup, leading to an emergency line repair or replacement. Common issues include: Cracks or Fractures, Offset Pipe Joints, Sags in the line, Collapsed Line, Tree Root Intrusion, Blockages
Nu Level Inspections is trained in sewer inspections through the National Association of Sewer Service Companies (NASSCO). A non-profit organization committed to setting industry standards for the assessment, maintenance and rehabilitation of underground infrastructure. Having a sewer line video inspection prior to purchasing a property is a proactive way to protect your investment. When the inspection is complete, you will be informed of the condition of the line and be given a USB stick containing the video of the inspection.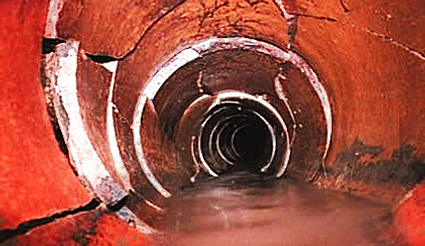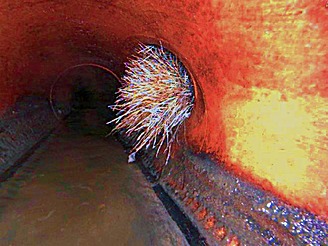 Thermal Imaging technology is essential to ensuring a complete property inspection. It can provide valuable insight and reveal problems not visible with the naked eye. Identifying insulation problems, plumbing leaks, water ingress, framing issues and electrical hot spots are some of the advantages of this technology. This is why we include it with every inspection we do, at no additional cost.
*Prices below are valid as an add-on to any inspection service. For standalone pricing please Contact Us.
Apartment Inspections Starting at $325
Leave a message with your contact info, and we'll get back to you ASAP!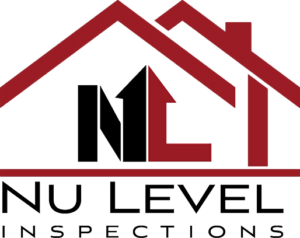 Nu Level Inspections Inc.
Technology. Performance. Service
587-318-1440
Copyright 2021
Website Designed By: Sonya Dattani